Elmia Wood 2022
Syketec wishes to thank all visitors to our stand making this exhibition one of the most valuable we attended during our 10 year in this business.
10.06.2022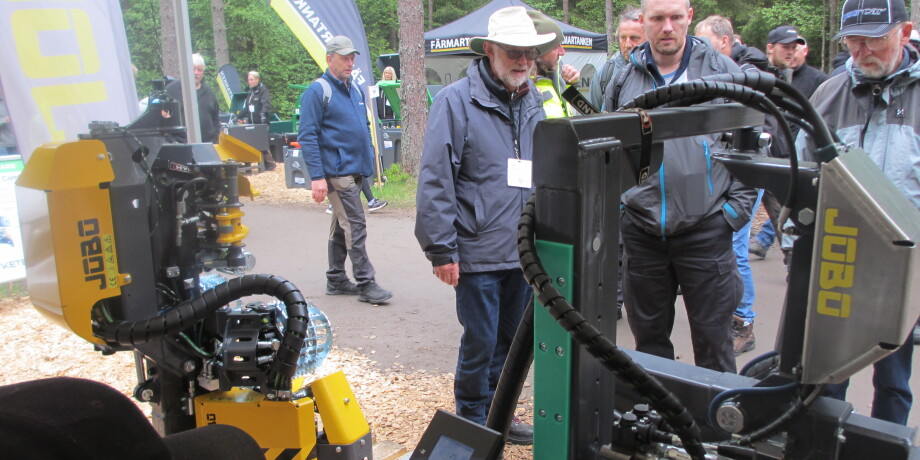 Very special intrest was shown to the new energy head, most likely the worlds smallest stroke head.
The demo maskin was run at 5 l/min so it appeared slow, but in reality it will run with 20-30 l/min at 190bar.
We recieved a lot of valuable feedback and also some test pilot candidates. It shall now be tested until this autumn when we plan to start production and deliveries just to next season.